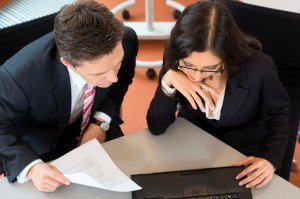 Panorama Legal provides access to guidance and legal opinion for the Accounts Receivable Management (ARM) industry.  Panorama advises in the area of compliance and regulatory affairs, with its primary mission being the linking of industry professionals, legal minds, and compliance officers to meet the increasing presence of regulatory influence on our industry.  We enable our clients access to experience and competencies otherwise inaccessible' providing our clients the ability to focus on revenue producing activities with the assurance of meeting regulatory expectations.
Panorama will link together ARM industry participants with qualified legal professionals that will assist in the full assessments and review of licensing requirements and strategic planning.  Creation and review of internal policy and procedure documentation, development of internal and external audit and vetting programs, along with training materials and in-depth statutory guidance that impacts client business processes.
As the landscape of regulation continues to evolve, Panorama will remain at the forefront, providing solutions and guidance to our clients across the full spectrum of their business needs.  We will be the source for relationship building between the ARM industry and professionals that will provide services in the following areas:
Your In-House Counsel
If you are a small to medium sized participant in the ARM industry, you are likely feeling bottom line pressures created by the cost of regulation, contingency pressure from your client base and the prevalence of adverse litigation.  Panorama functions as in house counsel meeting the following service areas:
Statutory Guidance
FDCPA
TCPA
GLB
SCRA
FCRA (FACTA)
HIPAA
Dodd-Frank
Adverse Litigation Management
We provide liaison services between your organization, your carrier and litigation counsel.  The constant pursuit of dispute resolution to minimize cost is always our goal.  We will consult with your management team on litigation status and report to your board of directors, or executive level management on all adverse matters.
Compliance
We provide guidance and review of all consumer communications.  Panorama will assist in the development and maintenance of internal audit programs, policy and procedure development, third party vendor audits and training.
General Business Needs
The experienced professionals at Panorama will bring additional value to your organization by advising on real estate issues and performing contract review services.
On Site Services
As your outsourced in house counsel we will appear on site to present training issues, report to your board or management team.  If you need your in house counsel to provide marketing support, we will be there for that as well.
We will provide all of this at a fraction of the cost of maintaining your in house counsel function as an employee.  Purchasing access to legal guidance without adding to your employee count creates advantages that will manifest itself on your bottom line.  The fact is that the level of service needed by your organization ebbs and flows and the opportunity to get experienced guidance at the cost of a clerical employee makes good financial sense.
Purchaser Licensing Assessments
We will link you with attorneys that will provide an intensive assessment of your licensing and regulatory needs as they relate to every portfolio purchase you make.  Attorneys that will work through the specific culture of your business will be available to consult with your management team at every step of the process.  We will also conduct an annual review of your licensing needs to keep you focused on profitability without the distraction of regulatory review.