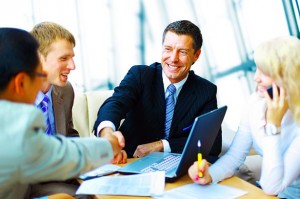 Panorama links together the brightest legal minds, strategic planners and service providers with those interested in creditor's rights and also across the ARM industry.  Our relationships can encompass a suite of services that would be performed by your in house counsel, to be based on service level and time frame.  We also provide access to specific project management and research level assessments of regulatory requirements.
If you are a debt buyer we will provide access to legal opinion on your licensing needs and direction to meet those needs.  The need to navigate the space will continue to present itself as additional portfolios are purchased.  Panorama will help you develop the right relationships that will keep the unknown from paralyzing your organization.
If you are a small to medium sized participant in the ARM industry, you are likely feeling bottom line pressures created by the cost of regulation, contingency pressure from your client base and the prevalence of adverse litigation.  Panorama functions as in house counsel meeting every service area:
We will provide all of this service at a fraction of the cost of maintaining your in house counsel function as an employee.  Purchasing access to legal guidance without adding to your employee count creates advantages that will manifest itself on your bottom line.  The fact is that the level of service needed by your organization ebbs and flows and the opportunity to get experienced guidance at the cost of a clerical employee makes good financial sense.
There are approximately 4100 collection agencies in the US, that number is expected to rise to approximately 5000 by 2016.  The vast majority (around 70%) have fewer than 50 collection agents making them potential targets for outsourcing their in house counsel needs.  Ours is an industry that is experiencing increased regulation and shrinking margins therefore, creating opportunity for the efficiencies created by outsourcing traditional tasks handled within the organization.
Increasingly the line between agency and debt-buyer has blurred.  Debt buyers have been the focus of increased regulation as well.  They have increasingly been treated as lenders from a regulatory standpoint and been a target of greater scrutiny in legal proceedings.  The general direction is that this group will be subject to ARM industry regulation and lender regulation as a hybrid of the two. The labyrinth of licensing and regulatory review creates the need for regulatory assessment with the purchase of each portfolio. Ironically, among the factors that provided this segment of the industry with momentum was the desire to escape regulation.